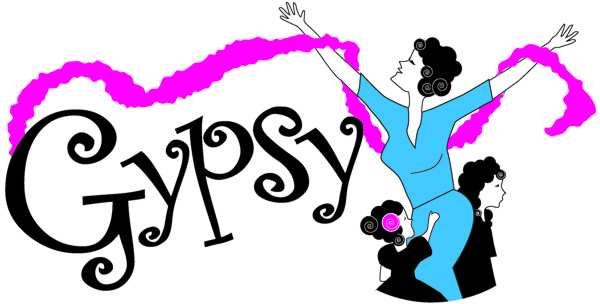 Book by Arthur Laurents
Music by Jule Styne
Lyrics by Stephen Sondheim
Suggested by memoirs of Gypsy Rose Lee
Entire production originally directed and choreographed by Jerome Robbins.

Directed by David Lawver

Here's the trailer!!

Gypsy TRAILER (2014) from Rob Matsushita on Vimeo.

Tickets are now on sale! Click here to order.

Saturday, August 9, 8 pm
Sunday, August 10, 2 pm
Thursday, August 14, 8 pm
Friday, August 15, 8 pm
Saturday, August 16, 2 pm
Saturday, August 16, 8 pm

All performances are at the
Oregon School District Performing Arts Center
Air Conditioned
456 North Perry Parkway, Oregon WI 53575

Let us entertain you!

Reserved seating
$17 General, $15 Youth (high school and under) and senior (65 and over)

The ultimate story about an aggressive stage mother. Join Rose, June,
and Louise in their trip across the United States during the 1920's,
when vaudeville was dying and burlesque was born. Jule Styne's music
and Stephen Sondheim's lyrics include "Let Me Entertain You,"
"Some People," "You'll Never Get Away from Me," "If Momma Was Married,"
"All I Need Is the Girl," "Everything's Coming Up Roses," "You Gotta
Get A Gimmick", and "Together Wherever We Go." This is a gripping
story of one of the most fascinating aspects of show business.

This project is supported by Dane Arts with additional funding from the Pleasant T. Rowland Foundation.

We are proud to announce our cast! Click here.

Click here for cast and staff internal resources.