Book and Lyrics by Alan Jay Lerner
Music by Frederick Loewe
Original dances created by Agnes de Mille

Directed by Duane Draper

August 4-11, 2012
at the Oregon School District Performing Arts Center
456 North Perry Parkway, Oregon WI 53575

Tickets are now on sale!!
Click here to purchase.
Tickets are $11 plus service charges in advance and $14 at the door.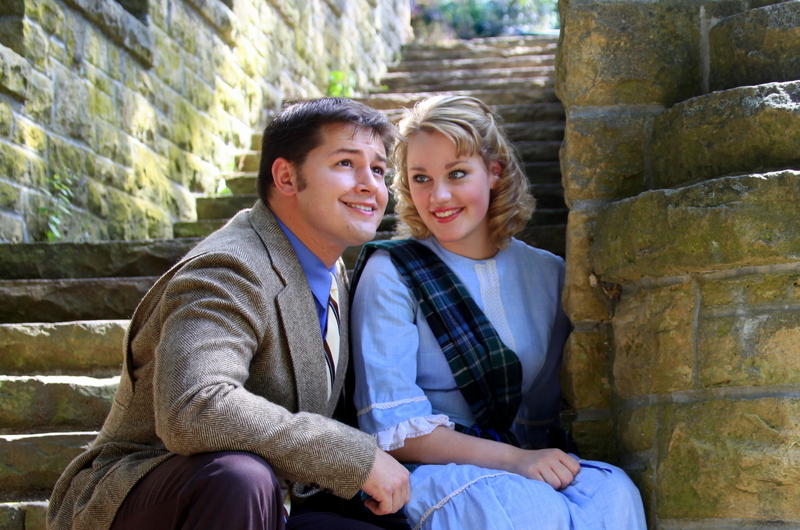 Olivia Crary and Matthew Hill as Fiona and Tommy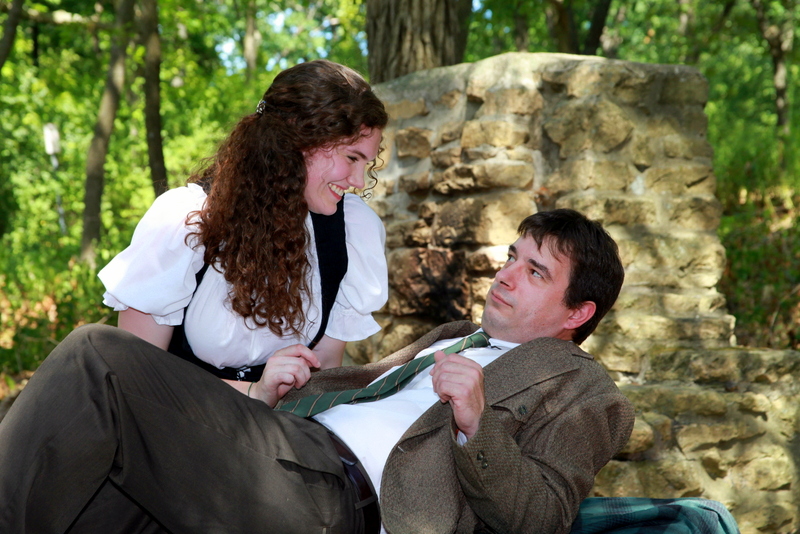 Abigail Johnson and Christopher Phistry as Meg and Jeff
Photos by Wade Crary Photography

A tuneful romantic fantasy about a Scottish town that disappears
magically into the Highland mist and returns for only one day every
one hundred years. It includes such beloved songs as "Waitin' for My
Dearie", "I'll Go Home with Bonnie Jean", "Come to Me, Bend to Me",
"Almost Like Being in Love", "There But for You Go I",
"The Heather on the Hill", and "My Mother's Weddin' Day".
It is a tribute to simplicity, true love, and goodness.
Performances
Saturday, August 4, 8 pm
Sunday, August 5, 2 pm
Thursday, August 9, 8 pm
Friday, August 10, 8 pm
Saturday, August 11, 2 pm and 8 pm
Running time is approximately 2:30 with one intermission.
Click here to see the cast list.
Click here for cast and staff internal resources.