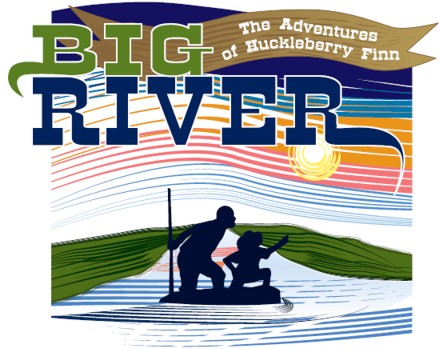 Music and Lyrics by Roger Miller
Book by William Hauptman
Adapted from the novel by Mark Twain


Gregory Brumfield returns to the OSHP stage in his signature role of Jim,
with OSHP veteran Nathan Fosbinder as the irrepressible Hucklebery Finn.

Saturday, July 30, 2011, 8 pm
Sunday, July 31, 2011, 2 pm
Thursday, August 4, 2011, 8 pm
Friday, August 5, 2011, 8 pm
Saturday, August 6, 2011, 2 and 8 pm

Oregon School District Performing Arts Center
456 North Perry Parkway, Oregon, Wisconsin

Reserved seats are $11 plus service charges in advance
and $13 at the door (cash or check only).

Click here to purchase,
or call 800/595-4849 (additional service charges apply).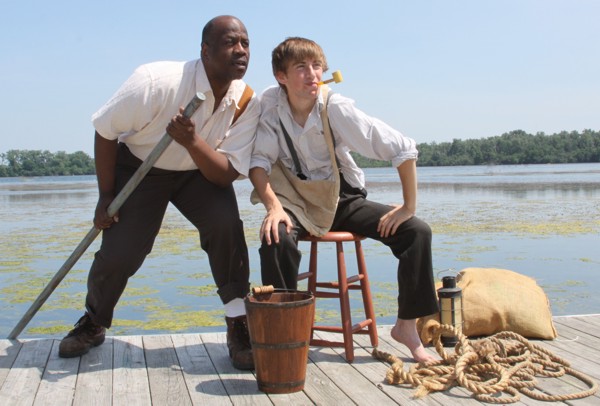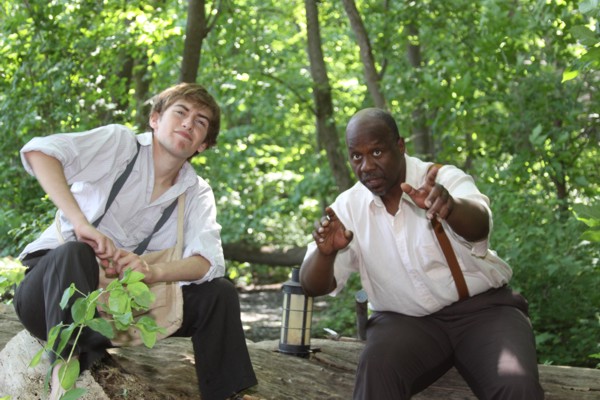 Twain's timeless classic sweeps us down the mighty Mississippi as Huck helps
his friend Jim, a slave, escape to freedom at the mouth of the Ohio River. Their
adventures along the way are hilarious, suspenseful, and heartwarming, bringing to life
your favorite characters from the novel—the Widow Douglas and her stern sister,
Miss Watson, the uproarious King and Duke, who may or may not be as harmless as they
seem; Huck's partner in crime, Tom Sawyer, and their rowdy gang of pals; Huck's drunken
father, the sinister Pap Finn; the lovely Mary Jane Wilkes and her trusting family.
Propelled by an award winning score from Roger Miller, the king of country music,
this jaunty journey provides a brilliantly theatrical celebration of pure Americana.
Directed by David Lawver.
Click here for the cast list.
Click here for cast and staff internal resources.