Book by John August
Music and Lyrics by Andrew Lippa
Based on the novel by Daniel Wallace
and the Columbia Motion Picture written by John August

Originally produced on Broadway by Dan Jinks, Bruce Cohen and Stage Entertainment with Roy Furman, Broadway Across America/Rich Entertainment Group, John Domo, The Nederlander Organization and Edward Walson in association with CJ E&M, Dancing Elephant Productions, Parrothead Productions, Harvey Weinstein/Carole L. Haber, Peter May/Jim Fantaci, Ted Liebowitz/Joe Piacentile and Columbia Pictures.

directed by Jacob Berggren, mentored by Sarah Karlen

at the Oregon School District Performing Arts Center
456 North Perry Parkway, Oregon, Wisconsin

Friday, July 29, at 7:30 PM
Saturday, July 30, at 7:30 PM
Sunday, July 31, at 2:00 PM
Thursday, August 4, at 7:30 PM
Friday, August 5, at 7:30 PM

Ticket Prices: Adults $17; Seniors (65+) $15; Youth (through high school) $12
Click here to purchase.

Giants... witches... mermaids... a circus... a field of daffodils...
all play a part in the incredible, larger-than-life tales and adventures
adventures that Edward Bloom tells his son, Will, who is expecting his
first child. But Will questions his father and is determined to find
the truth behind the tales. When Edward's health deteriorates,
Will visits his father and tries one last time to find out the truth
about his father and to unleash the secrets his father taught him.

A heartfelt and powerful musical about the struggles
of a father and son to understand each other.

Based on the celebrated novel by Daniel Wallace and the acclaimed film
directed by Tim Burton, Big Fish overflows with heart, humor, and
spectacular stagecraft, and reminds us why we love going to the theatre.

Big Fish is presented through special arrangement with and all authorized perormance materials are supplied by
Theatrical Rights Worldwide, 570 Seventh Avenue, Suite 2100, New York, NY 10018. (866) 378-9758 www.theatrical rights.com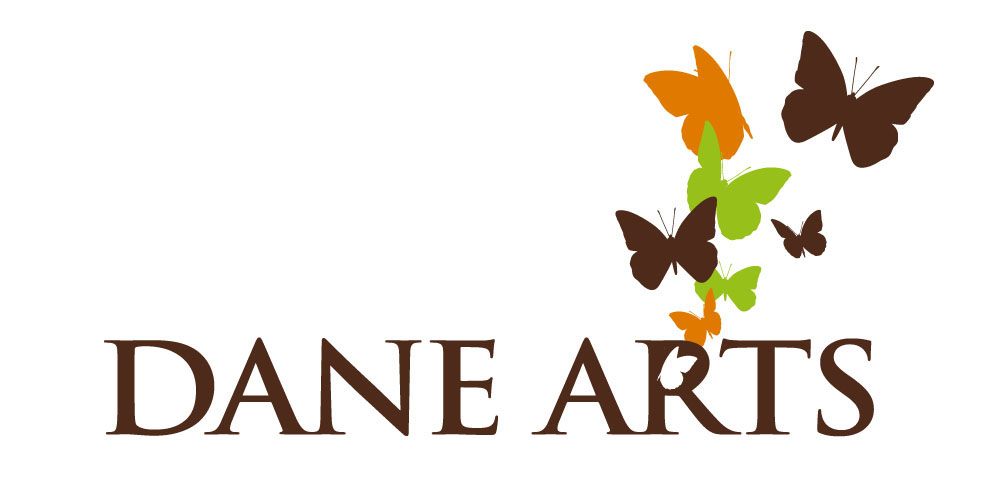 This project is supported by Dane Arts with additional funds from the
Endres Mfg. Company Foundation, The Evjue Foundation, Inc., charitable arm of the The Capital Times,
the W. Jerome Frautschi Foundation, and the Pleasant T. Rowland Foundation.
Cast
Edward Bloom-Nathan Fosbinder
Will Bloom-John Rottier
Sandra Bloom-Stephanie Drahozal
Young Will-Arik Zintel
Josephine Bloom-Sierra Bingham
Karl the Giant-David Lawver
Amos Calloway-James Rowe
Don Price-Noah Smith
The Witch-Tracy Hines
Jenny Hill-Becky Rosenow
Zacky Price-Jonah Smith
Dr. Bennett/Judge/General Patterson-Joel Kapusta
Alabama Lambs-Caty Abitz, Kaeli Matula
Willís Son-Beau Jacobs


Female Dance Corps/Womenís Ensemble
Caty Abitz
Nicole Gile
Emme Hannibal
Renee Hegge
Emily Marckesano
Kaeli Matula
Cait Schlieger

Male Dance Corps/Menís Ensemble
Ashton Florence
Logan Florence
Sam Galvin
Jonah Smith
Dillon Hanson


Additional Dancers/Womenís Ensemble
Ingrid Ebeling
Isabel Mancl
Faith Oldenburg
Julie Wood

Womenís Ensemble
Alex Anderson
Evelyn Becker
Nicole Gile
Heather Hineline
Tracy Hines
Raven Jensen
Kathleen Leone

Menís Ensemble
Nathan Anderson
Myk Hawkins
Beau Jacobs
Leo Jacobs
Kyle Kapusta
Myles McKnight
John Unertl III
Weston Wallace

Click here for the cast and staff internal page.