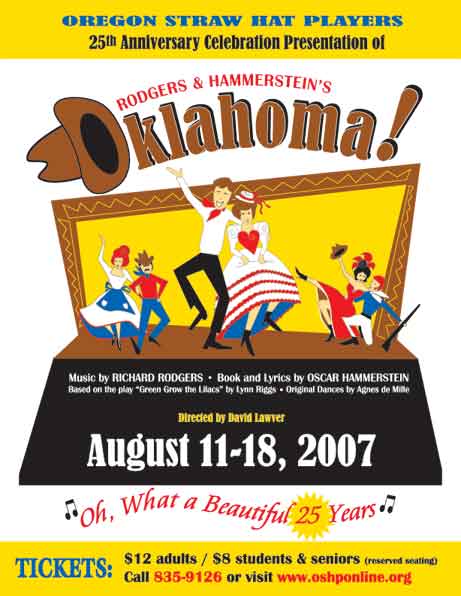 August 11, 16, 17, 18 @ 8:00 p.m.
August 12, 18 @ 3:00 p.m.
Oregon Performing Arts Center, 456 N. Perry Parkway, Oregon WI
TICKET ORDERING INFORMATION

Instructions:
1. Click here to download the ticket order form. (Requires MS Word.)
2. Fill out the form in Word and SAVE IT TO YOUR COMPUTER.
3. E-mail the form you just saved to tickets@oshponline.org.
If you have trouble downloading the form, you may also order tickets by calling (608) 835-9126.
Click here for publicity photos (may take a while to load.)
Click here for pictures from the 2007 Oregon Summerfest Parade